Air plants are capable of cleansing air in addition to enhancing your mood and elevating the appearance of your place. These epiphytes, unlike other plants, do not require soil, making them easier to display. You may put them in a terrarium or frame them and hang them on the wall. Of course, with these jellyfish planters, you may go the creative and unconventional approach of exhibiting them upside down.
These one-of-a-kind plant holders are made from real sea urchin shells and give the impression of lovely sea jellies drifting through the air. Each piece has a set of hanging fittings, allowing you to hang it from the ceiling or near a window. These hanging pots can be found on Etsy and come in a range of colors and patterns.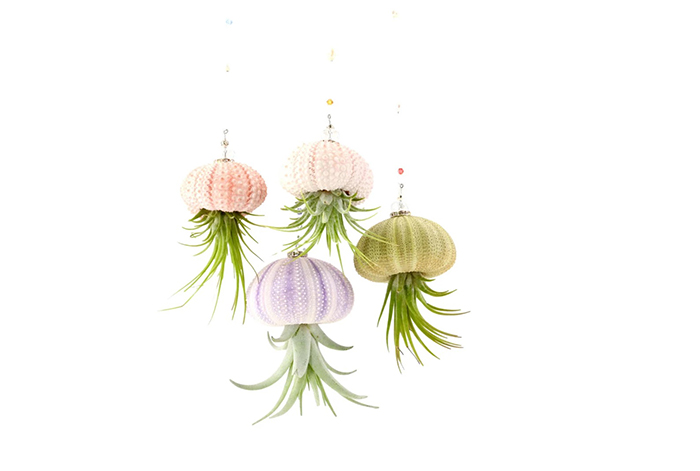 These beautiful jellyfish planters will turn your air plants into floating sea jellies.
Some types have simple hanging strings, while others have beaded strings. Although the majority of the designs represent shells in their natural condition, several also include hand-painted shells. The planters are usually sold in groups of four and include real air plants as well as hanging accessories. For a little fee, several supermarkets also sell plant nutrition sprays.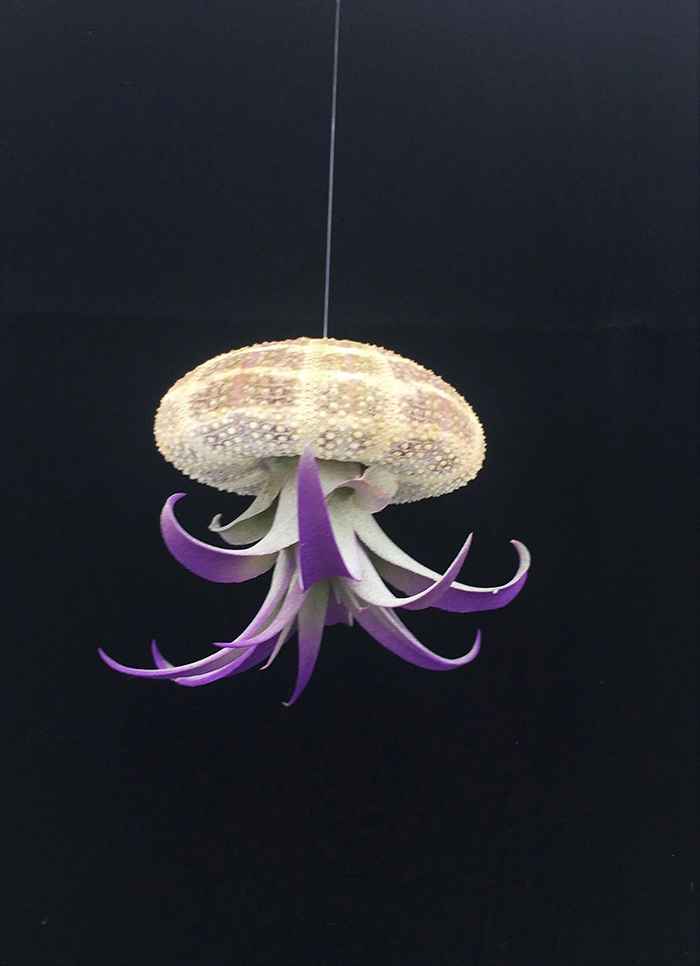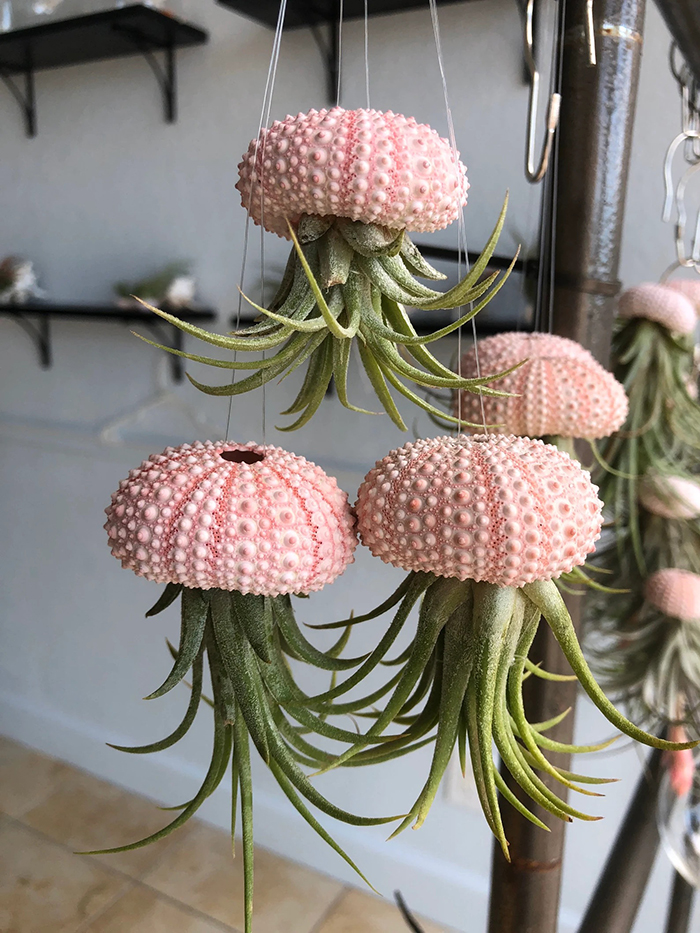 If you don't like sea urchin shells, you may replace them with ones made of hand-blown glass or polymer clay. In any case, these jellyfish-inspired pots are a terrific way to add a cool under-the-sea atmosphere to your environment.